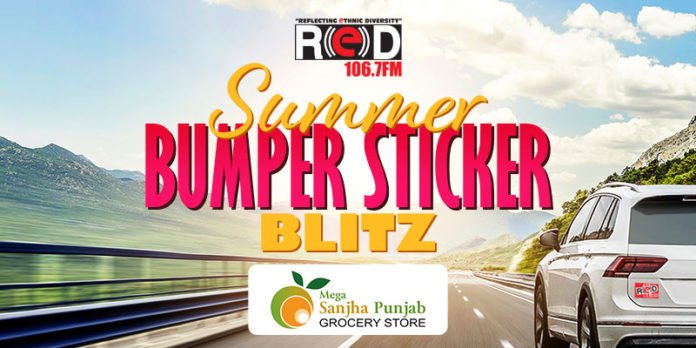 This summer look for the RED FM Bumper sticker crew around town giving away $100 Gas Cards
How can you win?
Listen to RED FM or follow us on Facebook to see where our crew will be next
Drive by and have a RED FM bumper sticker placed on your vehicle or show us your RED FM bumper sticker and your name will automatically go into a draw to win a $100 Gas Card that day … it's that easy!
All Covid-19 protocols will be in place
Good luck & Happy Summer
Sponsored by:
---
Full Contest Rules
No Purchase Necessary
Contest is open to all persons residing in Alberta who have reached the age of Majority (18)
Contest will only be played July 7th– September 3rd
RED FM listeners will drive by and have a RED FM bumper sticker placed on their car or show a RED FM staff member they have a RED FM bumper sticker already on their car and they will be registered for the $100 Gas Card draw.
Only the driver of the vehicle will have their name entered into the daily draw and must have Canadian government ID.
Winner will be chosen randomly on-air after the two-hour allocated time.
The number of entries into the Grand Prize draw will be determined by how many entries are received.
Value of Prize: $100
Only one person per household can be entered in the grand prize draw once during the duration of the contest. If found registering more than once during the contest will result in having their name disqualified.
Grand Prize winners can only win one prize every 60 days, or else they will be disqualified.
Prizes are not negotiable
Red FM reserves the right to use contestant's names, images and recorded media in any format for our own purposes indefinitely.
Red FM is not responsible for any technical problems incurred during the course of the contest by the contestant, Red FM, sponsors or any participants.
Contest rules may be subject to change at any time exclusively by Red FM.